Robert Dean Dreckman Sr.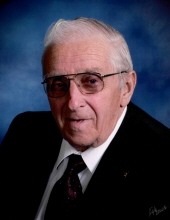 August 20, 1937 ~ May 17, 2016
Robert Dean Dreckman Sr., age 78, of New Hampton, IA, passed away on Tuesday, May 17, 2016 at Mercy Medical Center in Mason City, IA. Robert Dean Dreckman was born on August 20, 1937 in Ottumwa, Iowa. In August of the same year he was adopted by Walter Lavern and Sylvia Rosella (Uglum) Dreckman of rural Lawler, IA. He was baptized at Crane Creek Lutheran Church in rural Lawler in 1937 and confirmed at Immanuel Lutheran Church in Saude, IA. He attended country grade schools in Howard and Chickasaw counties and graduated from New Hampton High School in 1955. On November 22, 1958 Bob was united in marriage to Mary Suzanne Nosbisch at Immaculate Conception Catholic Church in North Washington, IA. In 1969 he joined the Catholic faith at Assumption Catholic Church in Little Turkey, IA with Father Karel officiating. He was a member of Sacred Heart Catholic Church at Reilly Ridge rural Lawler. After their marriage the couple lived on the Uglum farm in Jacksonville Township of rural Lawler and farmed with his father for 20 years until they moved to their present home in New Hampton on February 14, 1978 where they lived ever since. They then became members of the St. Joseph Catholic Church. Robert also drove truck for Lee Trucking of Saude, Vern Weideman Trucking of Cresco, IA, Cletus Johnson Trucking of Alta Vista, IA, Hill Trucking of New Hampton, Platte's Trucking and Seegers Trucking both of Denver, IA, B&P Silo Company in New Hampton and retired from Croell Redi Mix of Sumner and New Hampton in August 2001. Robert is survived by his children Robert Dreckman Jr. of New Hampton, Roger (Carla) Dreckman of Lawler, Richard (Mary) Dreckman of Waukon, Susan (Henry) Straight of Arthur, Russell (Pat) Dreckman of New Hampton, Raymond Dreckman of Protivin, Sharon (Richard) Zeien of New Hampton, Shirley (Chris) Brinkman of Manly, Ronald (Rhonda) Dreckman of New Hampton, Sara (Chris) Onken of New Hampton and Stacie Dreckman of New Hampton; 37 grandchildren; 20 great grandchildren; two great great grandchildren; sisters-in-law Elizabeth Nosbisch of Des Moines, IA, Beverly Goebel of Reinbeck, IA, and Helen Nosbisch of Waterloo and Earlene Nosbisch of Reinbeck: and brother-in-law Thomas (JoLene) Nosbisch of Des Moines, IA. Robert is preceded in death by his father Walter L. Dreckman on November 7, 1986 and Sylvia R. Dreckman on August 13, 1992 ; his wife Mary on December 28, 2011; grandson Jeffrey Robert Dreckman on September 26, 1991; brothers-in-law Joseph Nosbisch, William Nosbisch, Richard "Tiny" Nosbisch, Robert Nosbisch, and Raynold Goebel.
Memories Timeline
Guestbook
---