Dale A Stevenson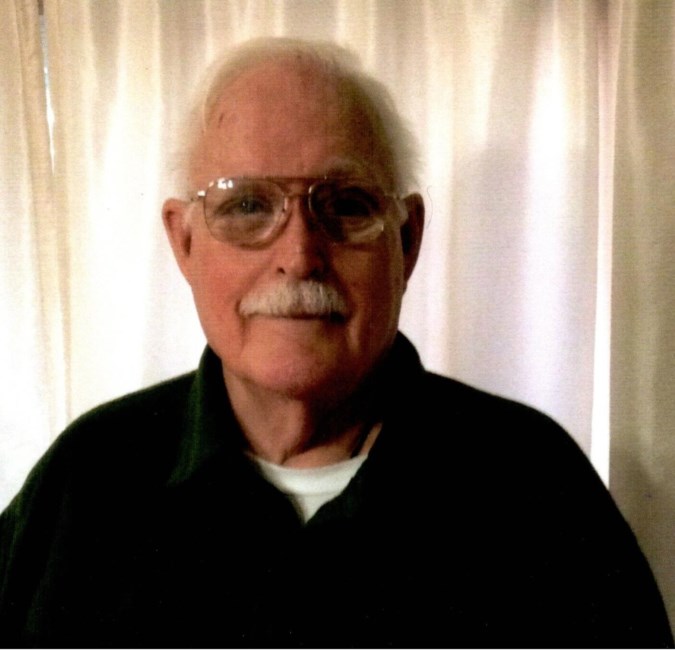 August 5, 1934 ~ June 24, 2023
Born in: Maple Leaf, Iowa
Resided in: Spokane Valley, WA
Dale Stevenson died on June 24, 2023, at the age of 88. He was born the 2nd of 4 children to Robert and Mildred Stevenson in Maple Leaf, Iowa on Aug 5, 1934. His mother died young, and his dad remarried, giving him 17 more brothers and sisters. Dale was raised by his paternal grandparents in Maple Leaf. He loved to learn and talked fondly of his days in the one room schoolhouse. During high school in Riceville, Iowa he played football, and was active in Future Farmers of America. He earned a trip East to DC one year with FFA and a trip west the next. That must have been when he got the bug to travel because he never wanted to be a farmer after that. He joined the army with his brother Ron, and though he left for a bit and switched to the Navy he made a career out of being in the military. He retired as a Chief Petty Officer.
His cousin Peggy introduced him to Mildred May Wagner, his first wife and the mother of his two children, Kelly Dale and Karla Mildred. Together they lived in California, Hawaii, Guam, Florida and Washington, retiring in Spokane, Washington. Dale married 2 more times and got engaged a few more than that. Dale loved being in love.
He was retired when his grandson, Justin Dale, was born, so he took turns babysitting along with the other grandparents. Later as Justin got older Dale helped him learn to drive. Together they took many long road trips. He was proud to be Justin's grandfather.
He learned carpentry and building from his grandpa and was a good electrician, so he always had a project he was doing for himself or someone else. He enjoyed running and spent many years participating in fun runs around the area, making many friends along the way. He never stopped traveling. He and Karla went to Scotland together in 2001. Then he and his good friend Jean Lyle traveled there a few more times. In the end visiting Iowa and Scotland were his two favorite places next to being home in Idaho.
There will be a viewing for Dale at Hazen and Jaeger Valley Funeral Home, 1306 N. Pines Rd in Spokane Valley, WA on June 29th from 1 to 3 pm, and a celebration of his life locally on 8/5/2023, location. A second viewing will be held at Conway Markham Funeral Home, 508 Maple Street in Elma, Iowa on July 8th from Noon to 1 pm, with a graveside service following at Howard Cemetery in Elma. Family and Friends are invited to gather at the BlueBird Tavern in Elma after the service.
Services
Add to My Calendar
America/Chicago
2023-07-08 12:00:00
2023-07-08 01:00:00
DaleAStevensonVisitation
Visitation
508 Maple St.,Elma, IA 50628
Add to My Calendar
America/Chicago
2023-07-08 13:00:00
2023-07-08 13:00:00
DaleAStevensonGraveside
Graveside
Garden Avenue,Elma , IA 50628
Memories Timeline
---