Burial Services
At Conway-Markham Funeral Home & Cremation Services, we provide experiences that celebrate life. We know that togetherness and having a shared, uplifting service experience with family, friends, and neighbors help healing begin.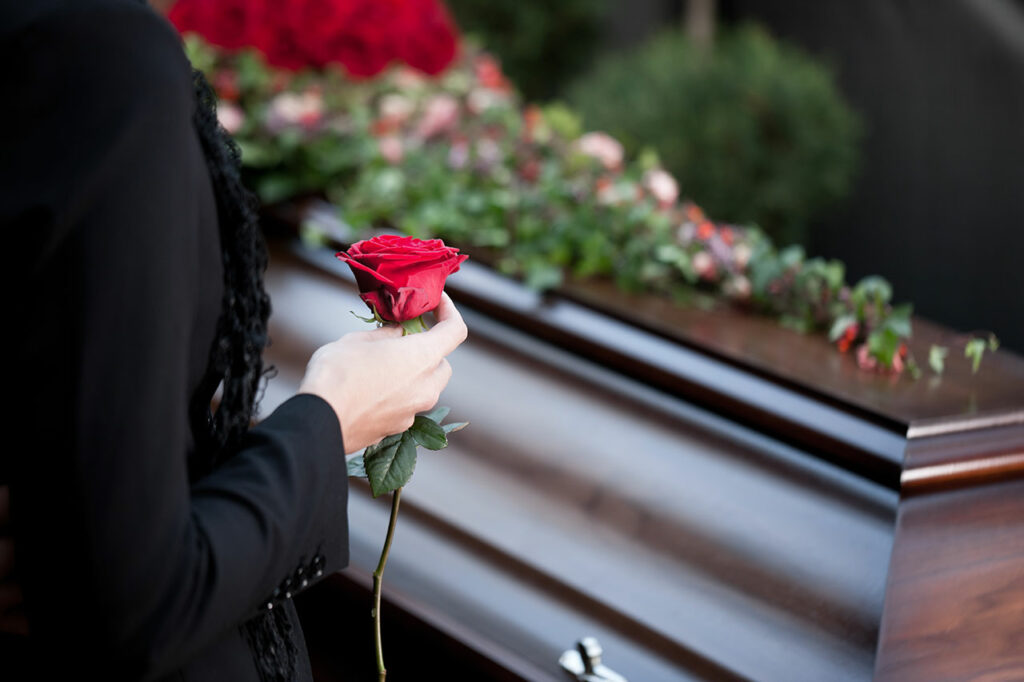 Overview of Funeral Services
While many families still choose more traditional funeral services, others prefer to create new and unique experiences. Regardless of your needs, we promise to help arrange a truly meaningful celebration of your loved one's life.
Gathering, Visitation and Viewing
A gathering of family and friends is often referred to as a viewing or visitation. Traditionally the casket is present, either open or closed. These gatherings can be held at the funeral home, church or place of worship, or other acceptable venues allowing friends and family to come together and pay their final respects to the person who has died. It is also a time for closure, when those left behind can say goodbye.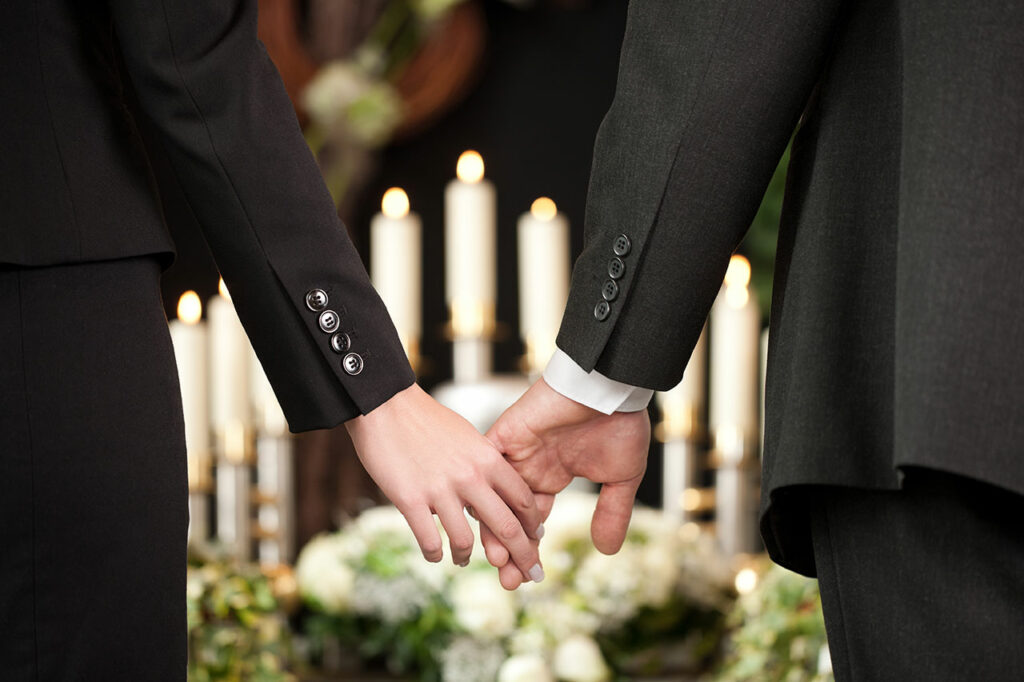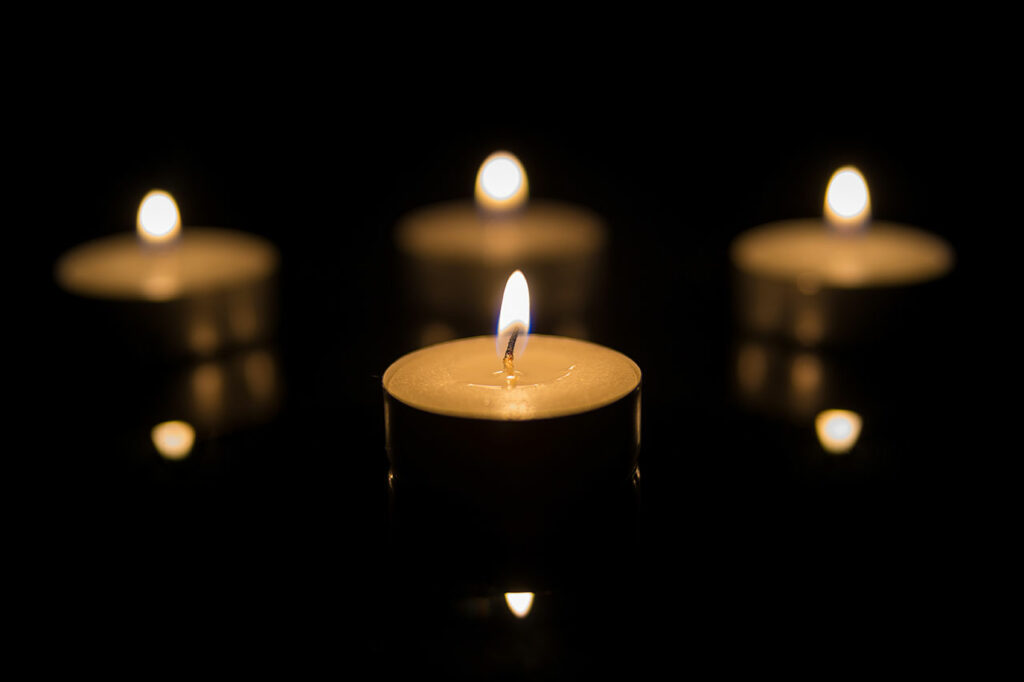 Here are some common examples of funeral services chosen most often by the family's we serve. These services can be held over multiple days or can be accomplished on the same day if desired. We can tailor any of these options to meet your individual needs.
Viewing or visitation hours, followed by the funeral service at church
Viewing or visitation hours, followed by the funeral service in the funeral home chapel
Viewing or visitation hours, followed by the graveside ceremony
Church or chapel service, followed by graveside ceremony
Graveside service, followed by memorial services
Graveside service with no viewing or visitation
You can have funeral services at a variety of venues; most popular being at your church or place of worship, in one of our chapels or at the graveside (or mausoleum). Reception services are also becoming a popular choice for families.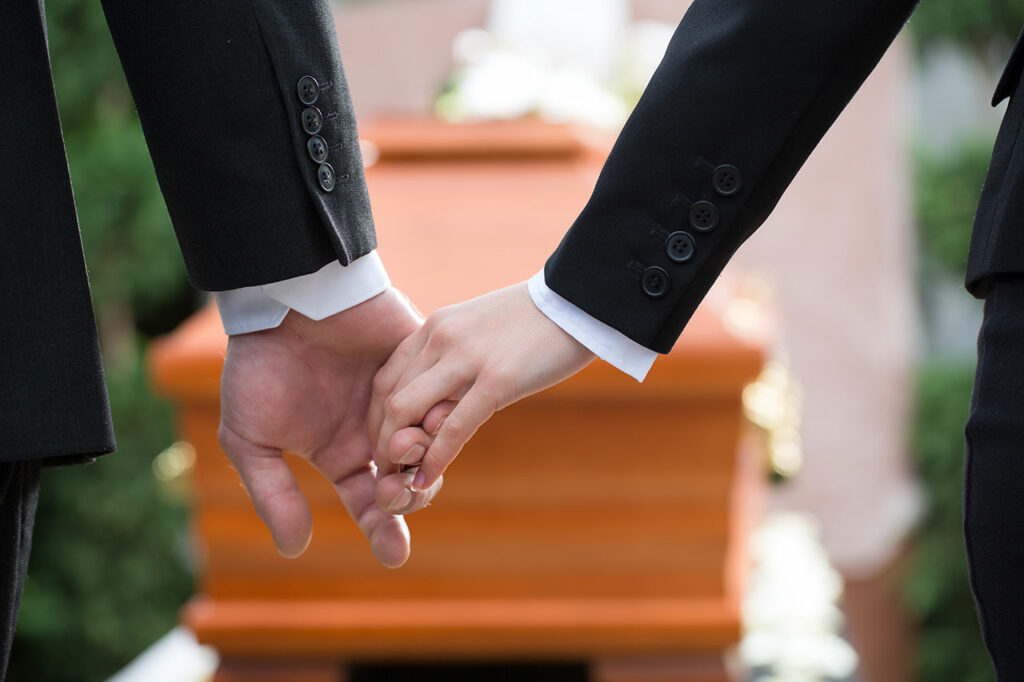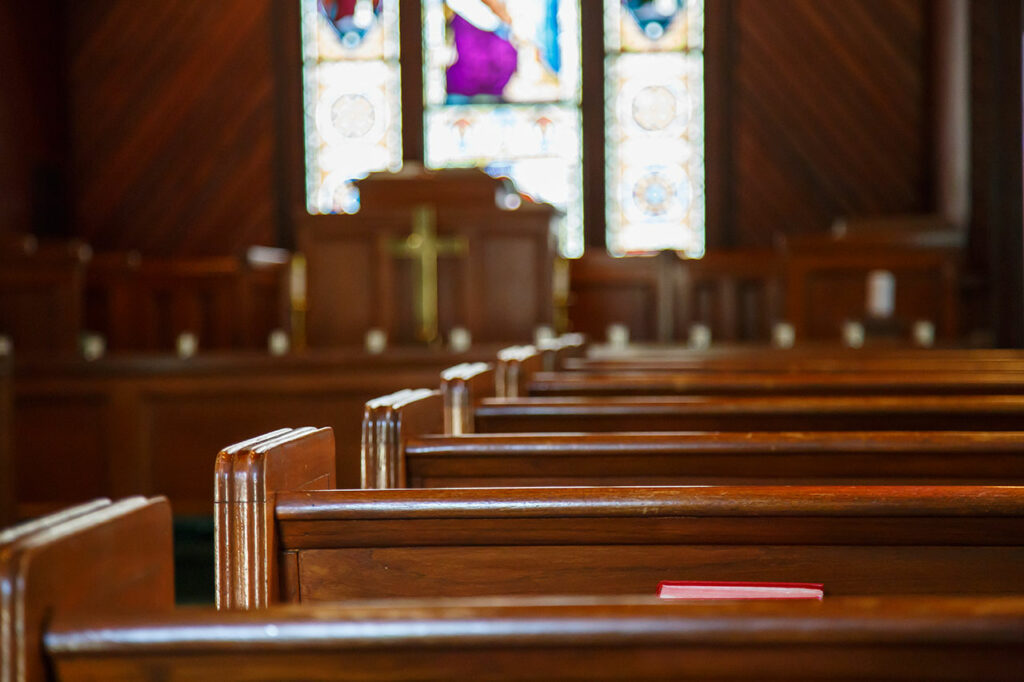 The church has meant so much to your family and your community. Perhaps you were dedicated there as an infant, baptized there as a child or celebrated your marriage there surrounded by family and friends. It only makes sense to involve your church family in your final life event of a funeral.
We believe in supporting the church as much as you do. That's why; we specialize in hosting your funeral at your local church where you'll be surrounded by the ones you love in a place familiar and dear to your heart.
Church funerals are typically scheduled in the morning, and are followed by the graveside committal service.
Chapel Services are popular with families whose loved one was not affiliated with a church at the time of their passing, families who are located outside of our area or those who may not be able to attend a lengthy church service.
When you choose to hold a service in our chapel, it eliminates the need to convert a visitation room for a funeral (like many of the other funeral homes in our area). This dedicated room features seating for over 100 guests, the latest in audio and video equipment and a welcoming décor.
Our beautiful, inviting chapel provides the perfect setting for services of any type.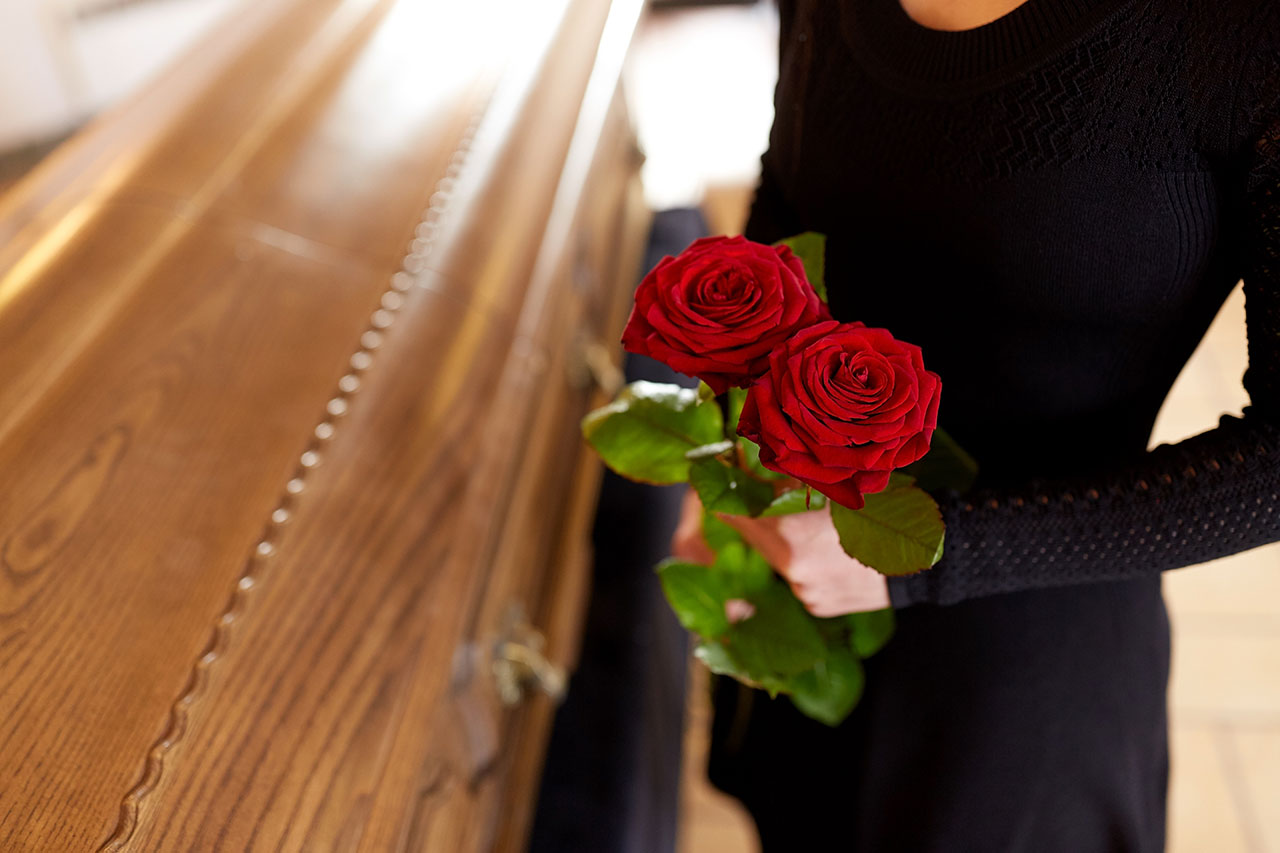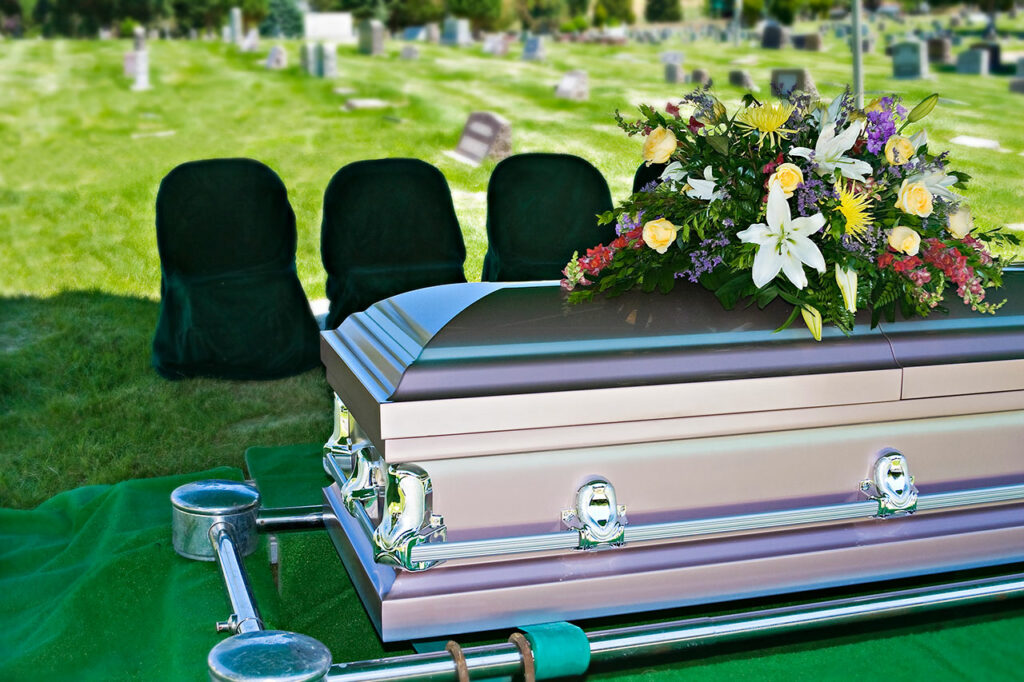 A Graveside Service can be anything from a small, casual gathering of family and close friends, to a larger grouping with a formal schedule of events. Many times, the graveside ceremony will follow a time of visitation at the funeral home, a funeral service in church or place of worship, or one of our chapels. Some families choose to have a graveside service, followed by a memorial service in the future. You may also choose to only have a service at the graveside. Family and friends would simply gather at the cemetery for the committal service of the casket. Clergy, friends or loved ones may take an active part in the graveside ceremony. Service, poems may be read or a special song can be sung.
Memorial Services and Life Celebrations
Many families are forgoing traditional services for more contemporary ones. A memorial service or life celebration service may be the perfect option to share memories of that special loved one. Typically, the casket is not present for these services and the service is held before or after the deceased is buried or entombed.
These services can be performed at a local restaurant, reception center, country club, hotel banquet facility, a family member's home or even in a park. The possibilities are endless.
On and off-site reception services are becoming increasingly popular with the families we serve.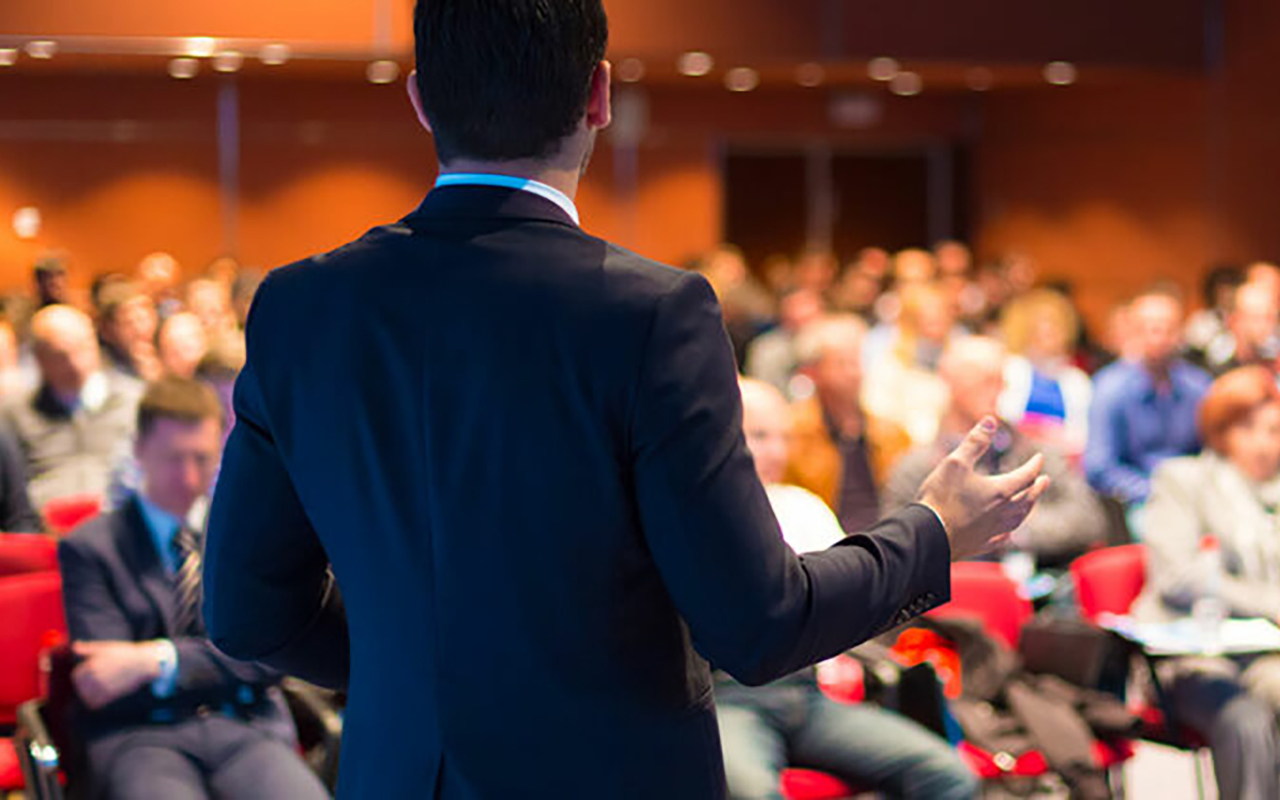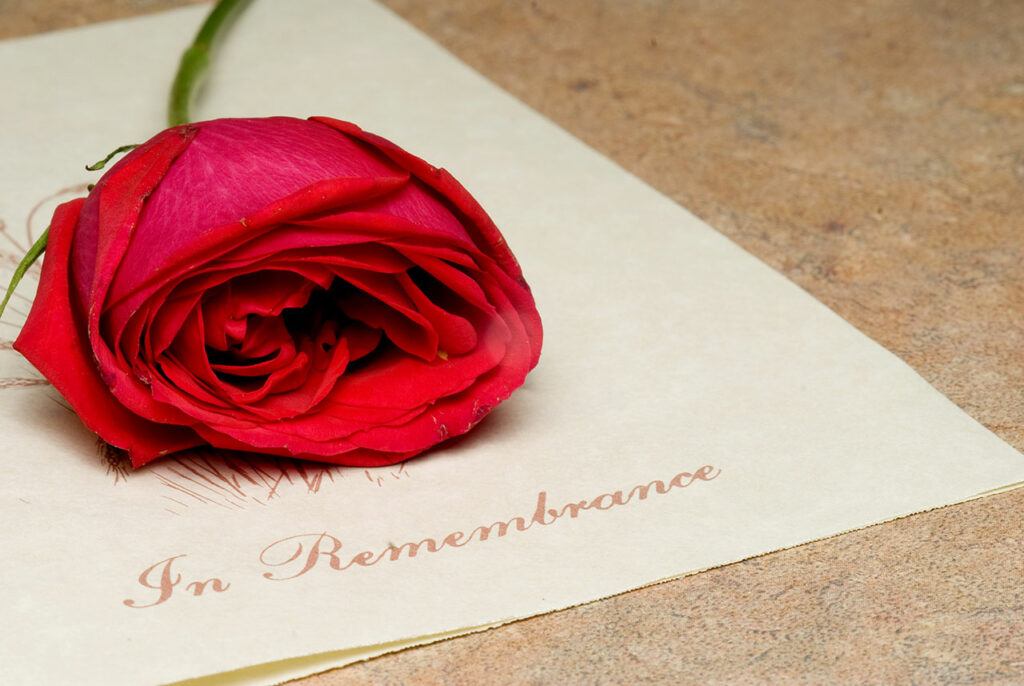 Memorable Tribute Services
Our expert staff is here to help you plan a truly memorable Celebration of Life for your loved one. Whether you are planning a burial or cremation, we encourage you to consider our Tribute Services. These offerings will forever personalize your service.
Memory Tables and Memory Collages
Remember your loved one with a memory table display. You can include significant items from your loved one's life, including a bicycle, golf clubs, gardening tools, hunting and fishing gear, a musical instrument, a motorcycle helmet or jacket, knitting or sewing equipment…the possibilities are endless. Display special photos, certificates, achievement awards and other significant items in a customized memory collage.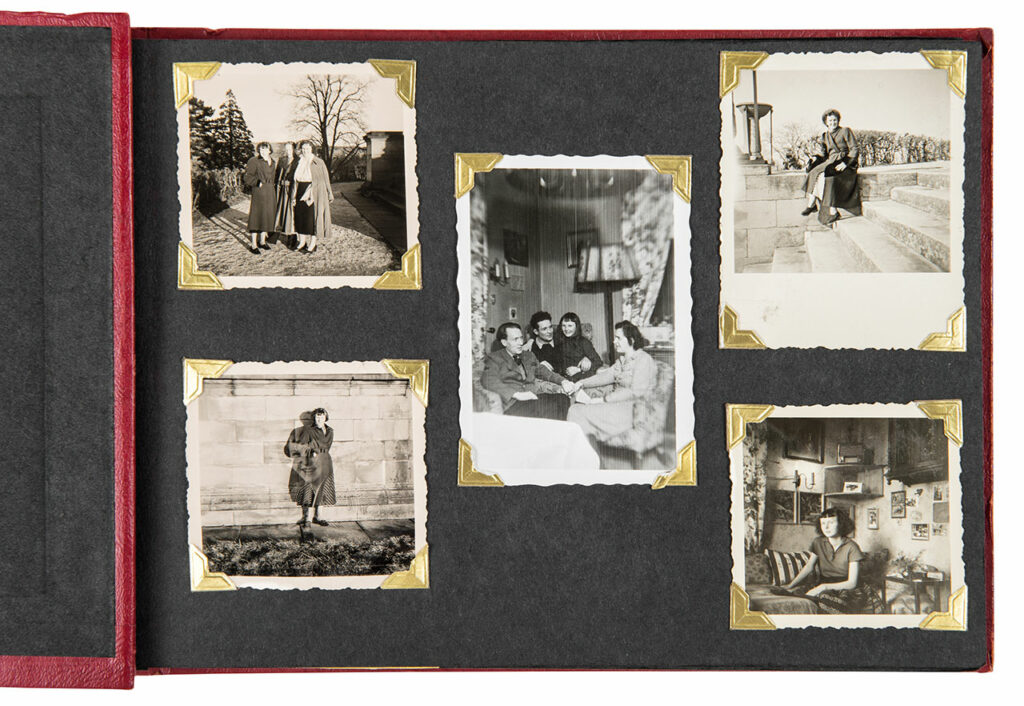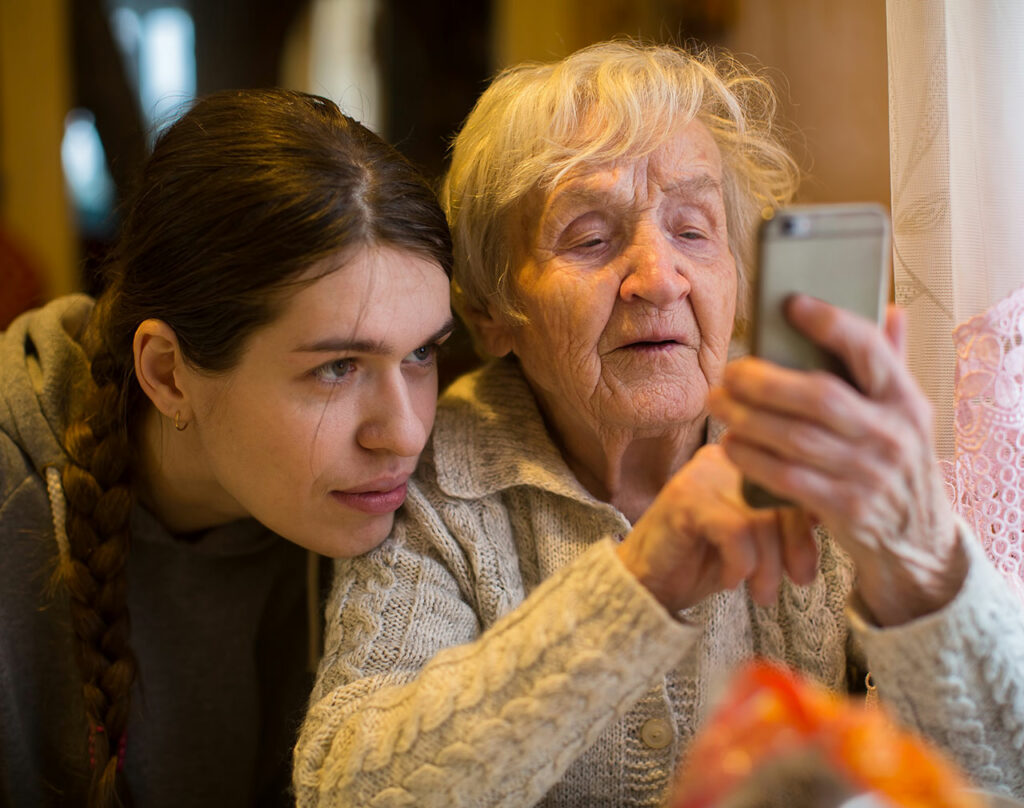 Life Tribute Memorial Videos
There is no better way to remember your loved one than with a special personalized DVD tribute. Our Life Tribute video program incorporates your family's pictures with music into a presentation that can be played at the visitation, during the service or at the conclusion of the service. You can post the video online for family and friends around the world to see and purchase additional copies to share with generations to come.
Memorial Webcasting and Taping of Services
Do you have family members in another state or overseas who are unable to attend the service? No one should have to miss their loved one's funeral. We can broadcast the funeral service live over the Internet and provide high quality recordings.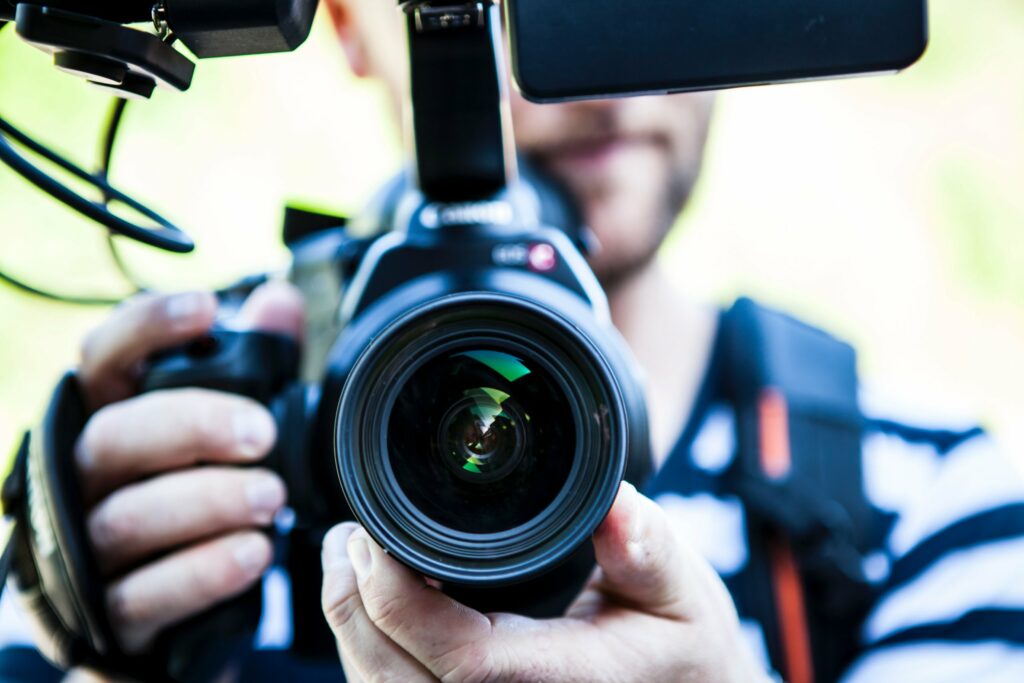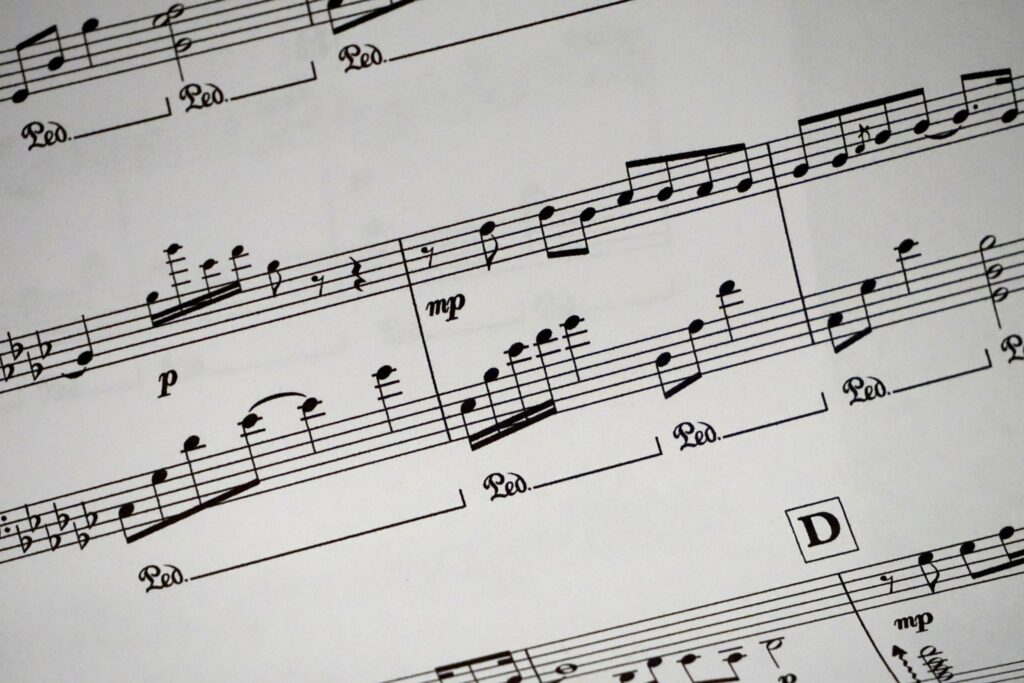 You are not limited to traditional funeral music during your loved one's service. Customize the visitation or service with your loved one's favorite tunes. We are happy to help your family compile special music selections to play during the services from a CD or iPod. We also have an organ available in our chapel for traditional music.
The bagpipe provides a solemn, powerful song, making it the ideal instrument for funerals and memorials. For hundreds of years, people far and wide have bid farewell to their dearly departed with the music of the pipes. We can help you commemorate a loved one with this noble music tribute.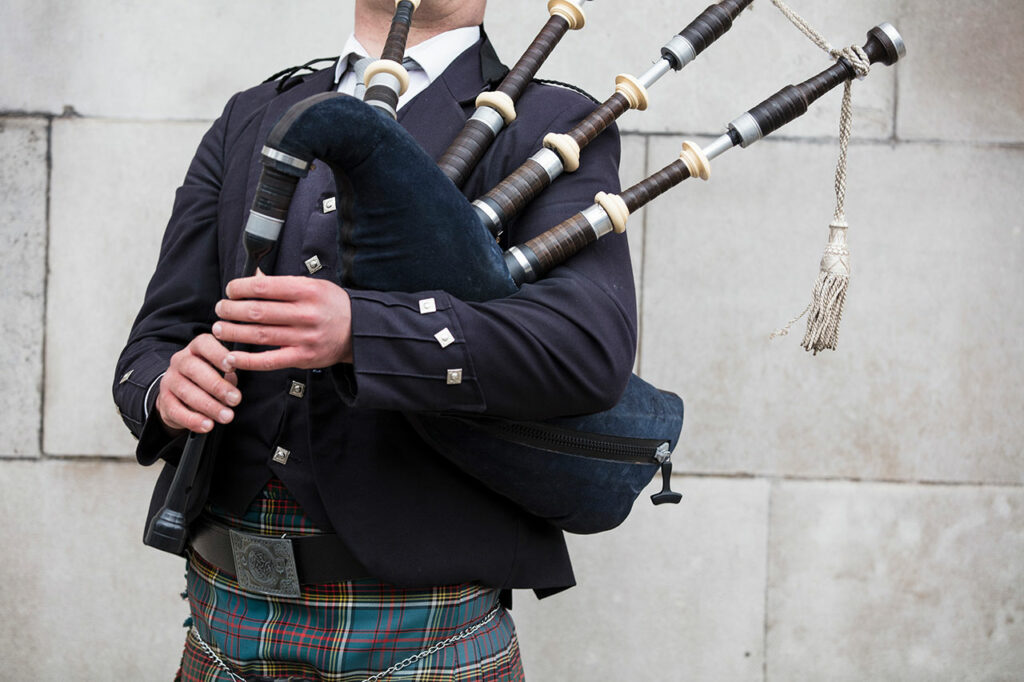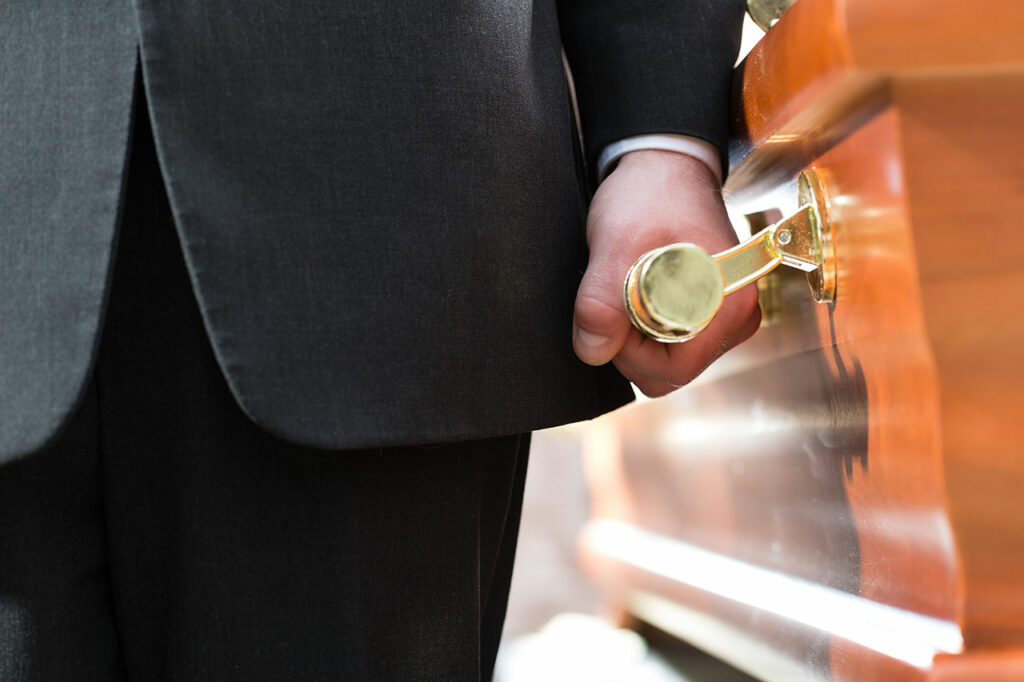 Friends, relatives, church members or business associates may serve as pallbearers. If the family would prefer, we can provide some or all pallbearers for your loved one's service. Each pallbearer will wear a special Lily or flag pin, making them easily identifiable.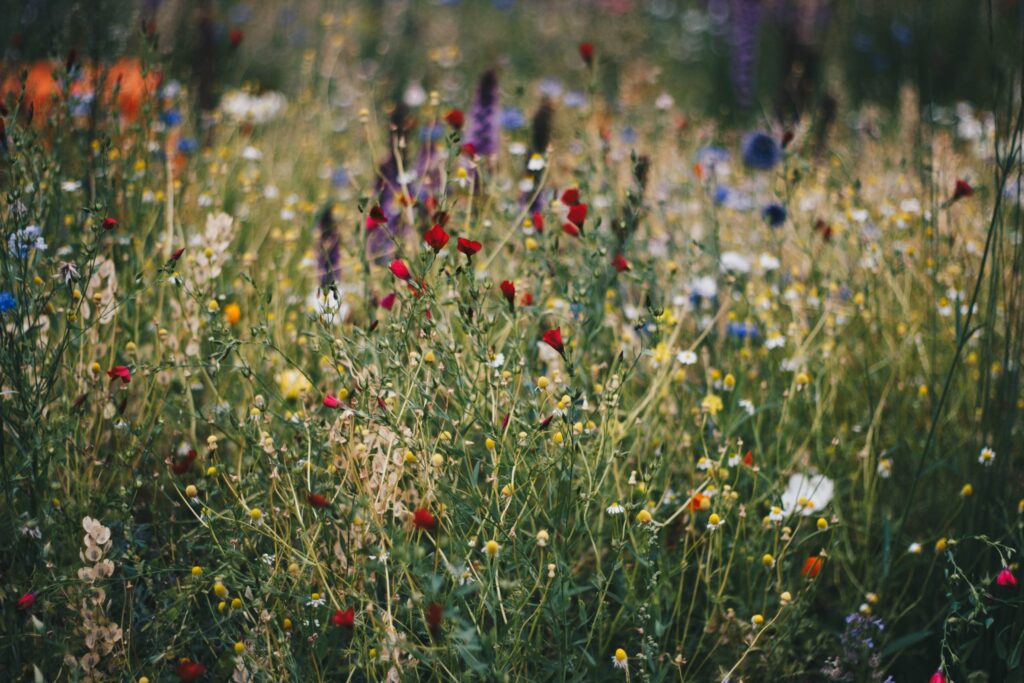 We can distribute pouches of wildflower seeds during or after the service. Because wildflowers are perpetual, they can provide an ongoing tribute to your loved one's life. Guests can choose to plant their wildflower seeds in a garden, planter, meadow or any other special location.
We can coordinate and arrange an off-site reception at any venue of your choosing. Whether it be a restaurant, banquet center or golf club, this gives your family and friends an opportunity to gather and reminisce after your loved one's service.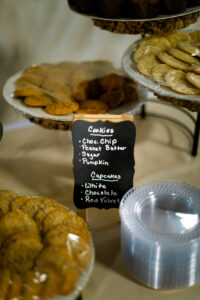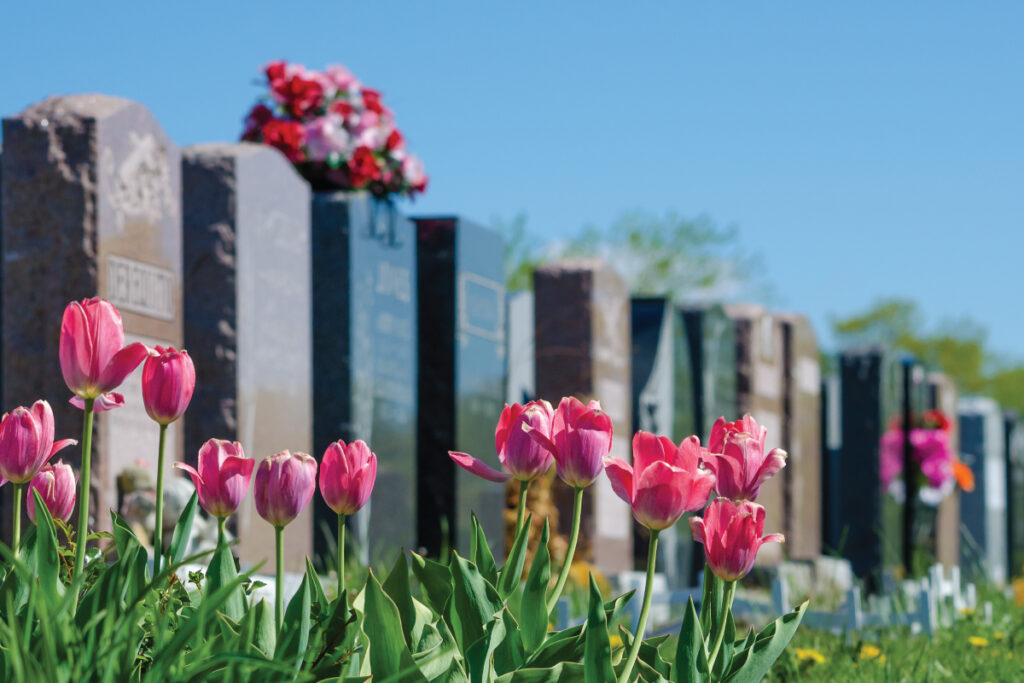 In our region, many families inquire about the possibility of having loved ones buried on land they own. While it is possible, there are many considerations one must take into account. The include:
Burial on private property does require registration with the local authorities as a cemetery. Permits and paperwork are required by law.
Always consider future stewards of family land may not be as responsible as you are. If property is lost to foreclosure or a sale is forced during probate after the death of someone whose affairs are not in order, you could lose the land on which your ancestors are buried or scattered.
Eminent domain is when a government may seize private property with proper compensation, but without the owner's consent. This has become more common in our region due to pipeline construction and other projects. As our region develops, it is worth considering what would happen if your property was designated to be in the path of such a project.
Already established cemeteries are usually not affected by factors listed above. If you need help contacting regional cemeteries for pricing and arrangements, Conway-Markham is available to help you.