We celebrate life
At Conway-Markham Funeral Home & Cremation Services, we provide experiences that celebrate life. We know that togetherness and having a shared, uplifting service experience with family, friends, and neighbors help healing begin.
At Conway-Markham Funeral Home & Cremation Services, we know that every family we serve is unique, and we strive to make each service a personal tribute to the life that has been lived.
We provide a wide variety of choices that will help fulfill a family's wishes, from a traditional funeral to a personalized service that celebrates a loved one's hobbies and interests.
By offering services and memorialization features that are personal and special, a unique life can be remembered and honored in an individualized way that is comforting to the family and friends.
There is no single proper funeral service. It is a time for human sharing in its deepest sense. You and the ones you love are at the very center of the process, and the choices you make will determine its significance for you.
As you participate in the planning of the funeral service, you help create a meaningful experience for everyone.
Below are some of the types of services families often choose.
Memory Boards – Everyone is asked to bring in a photograph. Each photograph is applied to a memory board specially designed to hold many photographs. After the service, this memory board is given to you for display in your home.
Boutonnières for Pallbearers – A way to honor friends and family serving in this special role.
Dove Release – Doves represent peace and love and help you say "goodbye" in a symbolic manner that is important to the healing process.
Heirlooms / Special Items to Display – A chance for you tell the story of your loved one's life with their special keepsakes or heirlooms. For example, a quilt, favorite sports team's memorabilia, travel "knick-knacks," etc.
Keepsake Urns – Used for keepsakes such as locks of hair, soil from the gravesite, flower petals, cremated remains, etc.
Online Obituary and Guestbook – An online obituary listing service details and a guestbook to capture memories.
Memorial Video Tribute – Show the story of your loved one's life with pictures old and new that are developed into a slide presentation that can be shown during the visitation or funeral service.
Personalized Bulletins or Memorial Folders – Use of pictures, special writings, Bible verses, and/or sayings can add a personal touch to the printed material.
Picture Portrait – A favorite photograph can be made into an oil-based painted portrait.
Picture Board Presentation – Show your loved one's life through a presentation of pictures old and new on magnetic picture boards.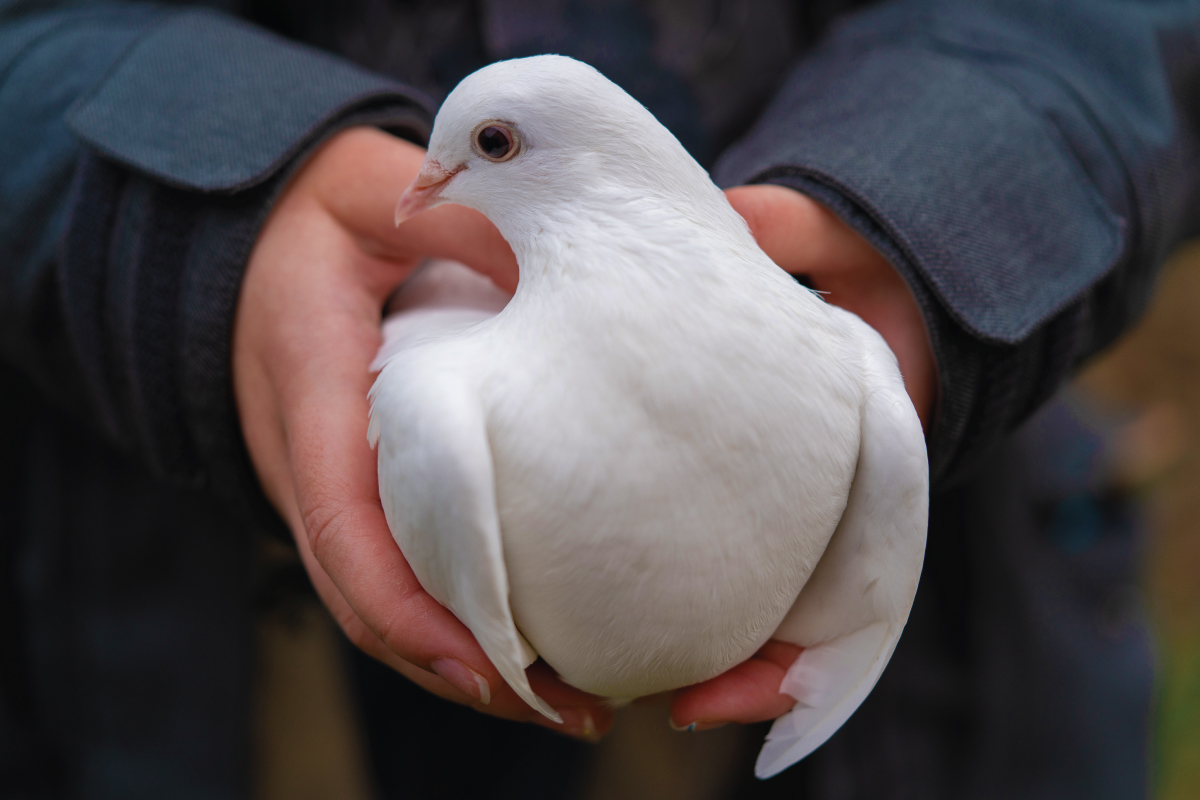 Keeping the Memory Alive and Close to Your Heart.
We can help you create keepsakes of the people you love and the times you want to remember. Three-dimensional Thumbies are crafted from fingerprints using the time-honored process of lost wax casting. The finished pieces are ever so touchable, making real our memories and keeping them close to your heart. Please browse the gallery and select your heirloom keepsake.