Arthur John Drtina Sr.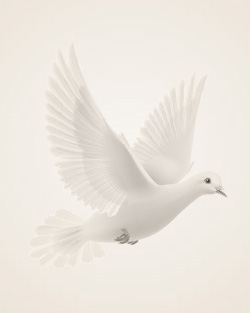 August 19, 1929 ~ December 6, 2022
Born in: Marion, Iowa
Resided in: Hiawatha, Iowa
Arthur John Drtina Sr., 93 of Marion, Iowa, passed away on Tuesday, December 6, 2022, at Dennis & Donna Oldorf Hospice House of Mercy in Hiawatha, Iowa.
Scripture service will be held at 3:30 p.m. on Monday, December 12, 2022, at Murdoch Funeral Home & Cremation Service of Marion, Iowa, with visitation to follow from 4 to 7 p.m. Mass of Christian Burial will begin at 10:30 a.m. on Tuesday, December 13, 2022, at St. Joseph Catholic Church in Marion, with an additional visitation starting at 9:30 a.m. a livestream of the service can be viewed at https://youtu.be/lZxdrfpl33U. Burial will be at 3:30 p.m. at Our Lady of Lourdes Cemetery in Elma, Iowa. Conway-Markham Funeral Home of Elma will be assisting Murdoch Funeral Home with local services.
Arthur was born on a farm near Cresco, Iowa, on August 19, 1929, son of John and Anna (Kubicek) Drtina. He attended a one room country school until 8th grade, where he rode a Shetland pony a mile and a half to school. Arthur graduated 12th grade at Assumption High School in Cresco, Iowa. He served his country in the United States Coast Guard for four years. After boot camp he spent 13 months at Okinawa, Japan on a United States Coast Guard Loran Navigation Station during the Korean War. The rest of his service was spent on a United States Coast Guard Loran Station at Charleston, South Carolina. On May 7, 1952, he was united to Theola Drake. He worked at Collins Radio in Cedar Rapids for 34 years, retiring in 1989. Arthur's hobbies were playing guitar, harmonica, singing, and going fishing. He will be greatly missed by all who knew and loved him.
Arthur is survived and lovingly remembered by his two daughters, Janel Johnson and Linda (Paul) Carpenter, two daughters-in-law, Gladys Drtina and Teresa Drtina; son-in-law, Pat Hills; many grandchildren, great-grandchildren, nieces, nephews and his best friend Ruby Stephens.
He was preceded in death by his wife of 44 years, Theola (Drake) Drtina; daughter, Debra Hills; sons, Arthur Jr. Drtina, and Donald Drtina; parents, John and Anna Drtina; two brothers, Frank Drtina, and George (Katherine) Drtina; and five sisters, Helen (Ed) Shimek, Lillian (Adolph) Shimek, Irene (Leo) Hyberger, Grace (Ray) Bagan, and Marie (Floyd) Copeman.
To send flowers to the family or plant a tree in memory of Arthur, please visit our floral store.
Memories Timeline
Guestbook
---