Gary Allen Thompson Sr.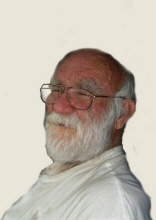 September 28, 1939 ~ May 30, 2009
Gary A. Thompson Sr. age 69, of Rolfe, IA, formerly of New Hampton, IA, died on Saturday, May 30, 2009 at his home in Rolfe. Gary Allen Thompson Sr. was born on September 28, 1939 to Roland and Viola (Rogers) Thompson in Cedar Falls, IA. He attended school in Cedar Falls. Gary was united in marriage to Jane Pieters on January 11, 1958 in Waterloo, IA. He operated various businesses in Minnesota, Wisconsin and Iowa. Gary was an independent trucker for the last several years and had recently moved to Rolfe, IA. He enjoyed fishing, hunting, cooking, gardening, political debates, keeping current on national and world news, and spending time with his dog Missy. Gary is survived by his children, Stephanie (Mark) Krinke of White Bear Lake, MN, Michelle (Tim) Rasmussen of Carver, MN, Scott (Jane) Thompson of Hewitt, WI, and Gary (Sonya Henning) Thompson of Woodbury, MN, daughter in law Susan Thompson of White Bear Lake, MN, companion Iris Sanchez of Rolfe, IA, sisters Suzanne Craft of New Hampton, IA, Linda (Jim) Jones of Hawkeye, IA, Sandy (Dave) Jaschen of New Hampton, IA and one brother Roger Thompson of Plainfield, IA. He is also survived by 12 grandchildren and 3 great grandchildren. Gary was preceded in death by his parents, wife Jane on January 23, 2002, son Sitman, infant sister Kay Thompson and great grandson Jack Sanford. Memorials: Memorials preferred to the family. Cemetery: Burial will be in the New Hampton Cemetery at New Hampton. Visitation: Visitation will be from 12:00 PM to 1:30 PM on Tuesday, June 2, 2009 at the funeral home. Service: Funeral services will be held at 1:30 PM on Tuesday, June 2,2009 at the Conway-Kolbet Funeral Home in New Hampton.
Memories Timeline
Guestbook
---