Hazel M. Boyle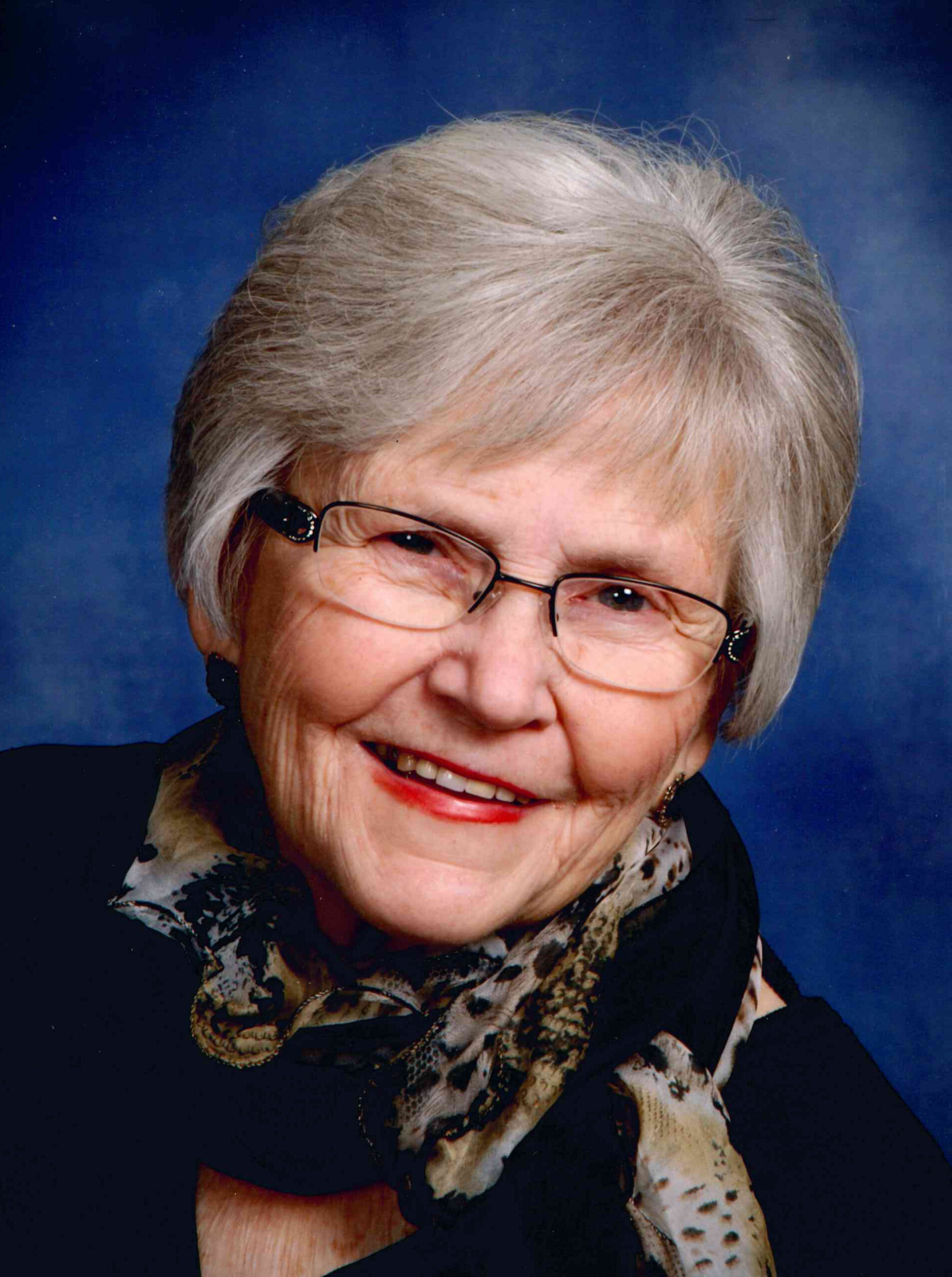 July 26, 1932 ~ April 5, 2023
Born in: Acme, IA
Resided in: Elma, IA
Hazel M. Boyle aged 90 years, 8 months and 10 days took the "Highway to Heaven" leaving Colonial Manor of Elma with the biggest send off from the greatest staff and residents singing "Amazing Grace" as she exited the front door on her journey to heaven on April 5, 2023.
A Mass of Christian Burial will be held at 2:00 PM on Thursday, April 13, 2023, at Immaculate Conception Church in Elma, IA with Fr. Andrew Marr, her nephew concelebrating with Father Jerry Kopacek.  If you are unable to attend Hazel's funeral in person, please join the family via Facebook LIVE through the following link www.facebook.com/ConwayMarkham/.  Burial will be at Calvary Cemetery in Elma.
Visitation will be held from 4:30-6:30 PM on Wednesday, April 12, 2023, at Conway-Markham Funeral Home in Elma, IA with a 4:00 Rosary and 4:15 Scriptural Wake Service.  Visitation will continue at the church one hour prior the the funeral mass on Thursday.  Online condolences may be directed to www.conwaymarkham.com.  Memorials may be directed to the family to be designated at a later date.
Her favorite color was purple, and it brought big smiles when the caring Purple People from Howard County Hospice would enter her door in the last few months she spent on earth. It literally brightened her day and prolonged her life.  She failed Hospice the first time enrolled because of the excellent care she received and had to leave the program.  She almost failed the second time before her death because of their care but Hospice kept her on knowing how her health declined after the first time when they were not calling on her.
Hazel worked hard during her life to make sure her family of seven kids and husband Patrick were properly clothed, fed and presentable when going out in public.  Every Sunday on the way to mass she held a final inspection.  If your ears were not clean you got the old spit and handkerchief clean up job.  One time of that and you made sure you listened to instructions the next Sunday.
With so many mouths to feed, she made three square meals per day and her famous saying was "Eat it Today or get it Tomorrow".  When liver and onions were served everyone choked down their fair share, so it was not on the table the next day no matter how much mustard it took.  It seems when making liver and onions she made enough to feed an army, or else she was expecting company for dinner.  Us kids were baffled, who in their right mind would ever stop over for a liver and onions dinner?
She was an excellent cook "as you can see, we could all lose a little weight" and was famous for her potato salad, pies, bread and holiday meals.  Although, she was not famous for her "liver and onions", that had a lot to be desired!
Hazel had two jobs to support the farm and family.  She worked for the Northeast Iowa Community Action as a Head Start Aide and eventually working her way to becoming the Head Start Teacher for several years.  Her next job was working for the Howard Winneshiek Community Schools as a bus driver for 30 years, retiring in 2008.
She was a crafty person!  As one of her grandchildren said, "It just isn't Christmas unless grandma had made something "Homemade" for each of us."
Upon retirement she enjoyed sewing, quilting, crocheting and just going places. On her travels she would collect materials and supplies for her next projects.  She had accumulated enough supplies to last a person two lifetimes of crafting.  A lot of her projects got started but never finished and let me tell you it wasn't for a lack of supplies or material.
Hazel was one of eight siblings born on July 26, 1932, to Ralph & Lila Marr on the family farm by Acme.  She had us kids believing when born she came down the creek by the farm in a boat.  How appropriate that she left this earth in a fancy limousine on the "Highway to Heaven" full speed ahead.  She attended Jamestown Rural School #1 through the eighth grade and graduated from Riceville High School with the class of 1951.   She was united in marriage to Patrick Henry Boyle on February 26, 1952, at the Immaculate Conception Church in Riceville IA by her Great Uncle Father Omar Sullivan.   As a young child she contracted Rheumatic Fever, developed a heart murmur and needed to take naps during school in order to make it through the day.  She was advised upon marriage to only have one child at the most because of her pre-medical condition.  Needless to say she had seven children:  Ann (Kent Cook) Sullivan, Patrick, Carol (Melvin) Praska, Michael (Terry), William, Janice (Steve) Levorson and Thomas (Collette); 14 grandchildren, 1 step grandchild and 17 great-grandchildren.
She is survived by her seven children, one sister Marian McGee and one brother David (Tami) Marr, eight brother/sister in-laws, Bea Marr, Valerie Marr, Judy (Ron) Hillsman, Barb Boyle, John (Ardel) Boyle, Leigh (Oliver) Gunderson numerous nephews, nieces and cousins.  She was preceded in death by her husband Patrick on February 20, 1993, one son-in-law Alan Sullivan, one grandson Bradley Charles Praska, parents Ralph & Lila (Sullivan) Marr, sister's Mary Lou Koschmeder, Dorothy Ann & Mary Ann, brothers Bob & Tom. Along with her father/mother In-law, Charles and Clara (Knippling) Boyle.  Brothers and Sister in-laws:  Gerald McGee, Harold Koschmeder, Norma (Garland) Buckley, Eleanor (Lee) Hall, Bernice (Elmer) Heying, Madonna (Clarence) Mueterthies, Marjorie (Dale) Meirick, Charles Boyle and James Boyle.
Being a Master Gardener, mother preferred to enjoy her flowers when here on earth rather than in eternal life.  She took after her namesake Aunt Hazel Theis in that regard.   In lieu of sending flowers, please donate to a favorite charity of your choice or to Howard County Hospice.
May you Rest in Peace, loving Mother, Grandmother and Great Grandmother, enjoy your journey to heaven.
Services
Memories Timeline
Guestbook
---